We are the Largest UK Seller of Tibetan Incense, all our incense sticks are Handmade, Organic, Chemical Free and directly imported from Nepal.
Discover handmade rich scented incense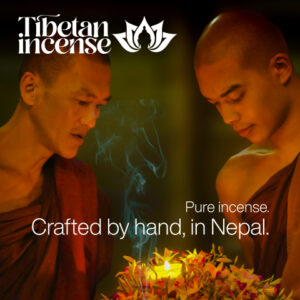 Tibetan Incenses
Tibetan incense produces a rich, earthy, and pure fragrant smoke. For meditation, relaxation, therapy and more—even to keep a scented home.
All incense sold on tibetanincense.co.uk are fair trade, 100% organic and made by hand in Nepal. We offer a price-match guarantee—should you find Tibetan incense cheaper anywhere else in the UK, we will beat the price.
We now stock Cone Roll Incense, these freestanding Tibetan cone incense have a burn time of 4 hours and burn in a downward spiral motion. The unusual structure of these incense make them a perfect gift for friends and family or those seeking something a little different.  
These incense cones comprise of 48 different types of herbs and spices. When lit the cones produce a a very earthy smoke.
Our cone incense are all made by hand with organic herbs and spices. We never use chemicals and are sold in a pack of six.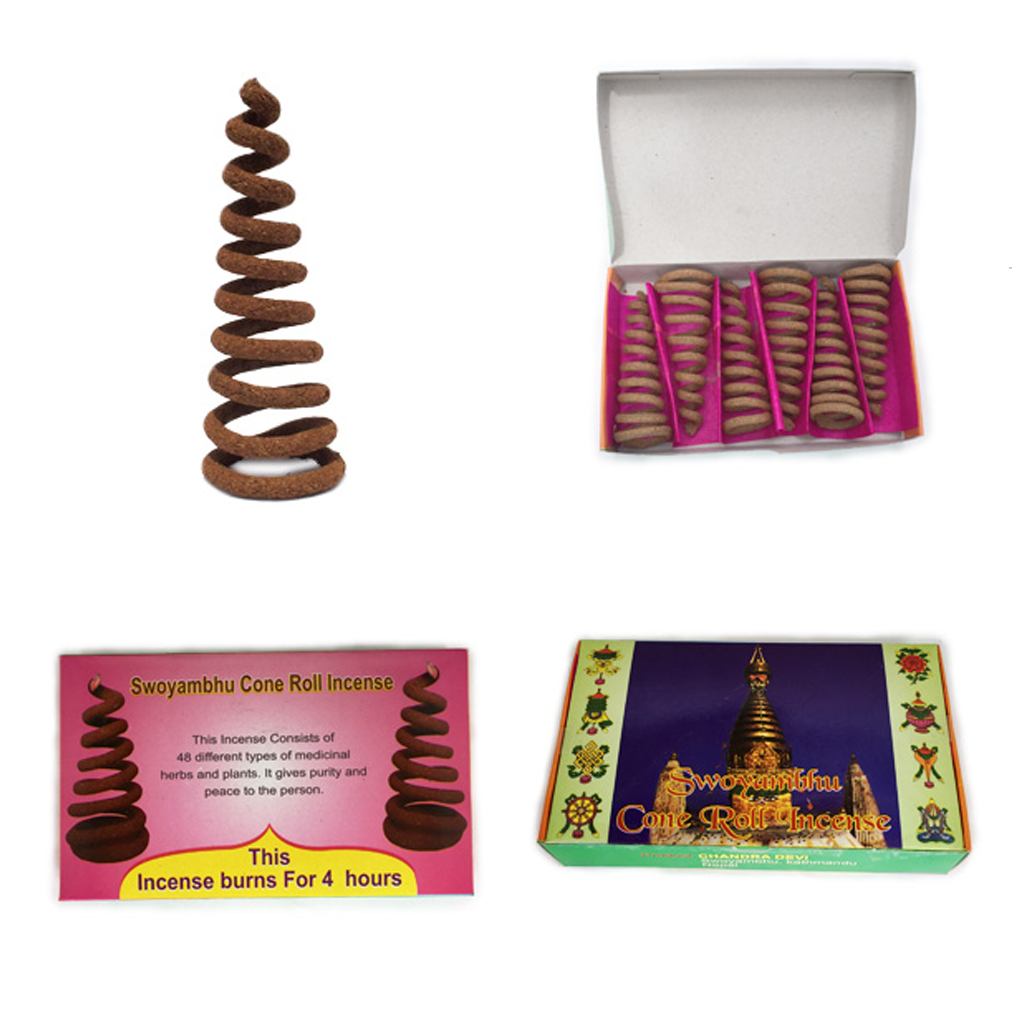 Tibetan Incense has a rich history, the incense sticks we stock are all prepared with recipes that date back over 3000 years old, these recipes have survived the test of time, for one reason, they smell amazing and simply work.
All Tibetan incense found on our website are pure handmade, you wont find any synthetic chemicals just natural organic herbs, resins and spices with the bulk of our incense sticks comprising of over 40 different herbs and spices. 

Tibetan Incense is a UK based company, our incense are directly and ethically sourced from Nepal and distributed from the UK.

Our customer support is second to none – users rave about how we don't rest until every issue is solved to their satisfaction.

With 128-bit SSL security with advanced encryption you are guaranteed that your purchases are safe.
Tibetan Incense.co.uk supports a Fair Trade principle which means that we respect local cultures and only stock incense sticks from vendors who create decent and fair working conditions, set fair prices for the artisans and care for the community around them. 
Buy Incense Sticks Online
Welcome to Tibetan Incense, we are one of the largest stockists of Tibetan Incenses in the United Kingdom. Whether you're looking as a customer or retailer we have something to fit everyone.  All products sold on Tibetan incense.co.uk are authentic, hand-rolled, and sourced directly from Tibet. We take immense pride in selling only incense sticks that are made using traditional methods.   All the incense sticks found in our shop are fair trade, 100% organic, and naturally free from synthetics, animal substances, and heavy carrier agents. Our range of Tibetan Incenses is second to none we routinely travel to Nepal in search of fair trade, locally produced Tibetan Incenses.
Incense sticks are estimated to have been around since as early as 650 BC, with some of the scents back then still being used today.  Tibetan incense produces a rich, earthy, and pure fragrant smoke when burned and is commonly used for meditation, relaxation, therapy, spirituality, rituals and many more uses including simply having a freshly scented home.  Tibetan Incense sticks are made following centuries-old recipes from the monastic traditions in the Himalayas and produced by using a mix of plant materials, blends of essential oils, flowers and plants or natural wood resins which also makes them eco-friendly and vegan.
If you have any questions or concerns before or after placing an order with us you can find our contact details located at the bottom of this page.  After we receive your payment confirmation, your order will be shipped via Royal Mail to the address provided.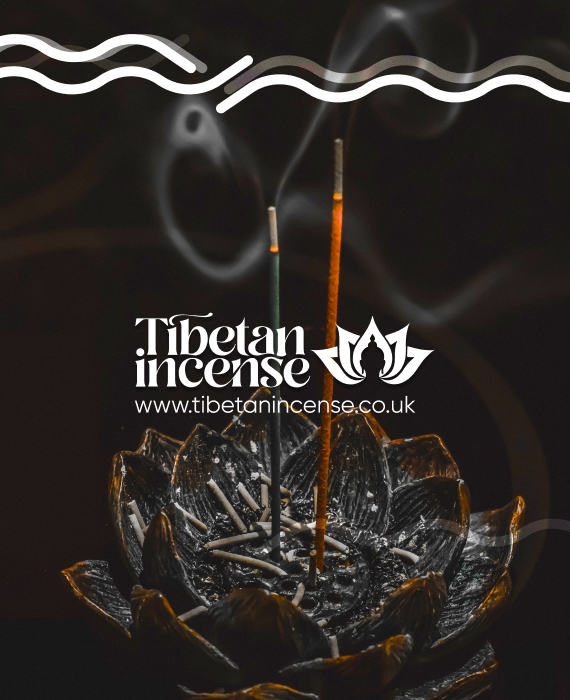 Our most popular products